Marketing
·
Headquarter
·
Remoto híbrido
CRM & Retention Manager
Join the sustainable mobility revolution at Cooltra! As the European leading company in sustainable mobility on two wheels 🛵 , we're on a mission to transform urban transportation. We're committed to reducing pollution and creating a cleaner future.
As a CRM & Retention Manager, your main responsibilities will be to lead the development and execution of the company's CRM and Retention strategies to increase customer engagement, retention and loyalty. You will be responsible for the management and growth of the CRM & Retention team and work closely with marketing and cross-functional teams such as product, data, IT and commercial to ensure seamless execution of campaigns and projects. You'll be expected to:
Develop and oversee the implementation of a comprehensive CRM & Retention strategy, including segmentation, customer journey mapping, loyalty and personalized communications across all channels (email, push, text, in-app).
Develop and manage a team of CRM & Retention specialists, providing coaching, training and mentorship to ensure high performance and career growth opportunities.
Collaborate with the marketing and product teams to align the strategy with overall business objectives and ensure consistent messaging and brand alignment across all touchpoints.
Lead CRM & Retention projects, implementations and CRM marketing stack.
Analyze and report on CRM & Retention performance, providing insights and recommendations to optimize campaign performance, identify lifecycle opportunities, improve KPI's of specific segments and drive business results.
Stay up to date on industry trends and best practices, proactively identifying new opportunities to improve the effectiveness of the CRM program.
Establish and manage relationships with external partners and vendors, as needed.
To excel in this role, you should have:
A minimum of 5 years of experience in CRM, Retention and team management, preferably in a B2C App environment.
You should also have strong leadership and project management skills, excellent communication and interpersonal skills, and the ability to work effectively in a fast-paced, dynamic environment.
Experience with marketing automation tools such as Bloomreach, Selligent or Braze, and reporting tools such as PowerBI, Tableau or Mode.
Knowledge of HTML, CSS and SQL.
A bachelor's degree in marketing, business, digital or a related field is preferred.
Proficiency in English and Spanish. Other languages are an asset.
Enjoy great benefits at Cooltra!
Permanent contract.
We offer flexible hours, hybrid work schedule and free Friday afternoons, so you can find a work-life balance that suits you.
You'll have access to free coffee ☕ and fruit 🍏 while enjoying magnificent views of the beach 🏝 from our office.
50% discount on Cooltra 🛵 services.
Flexible compensation and the option to use Payflow for prepaid payroll.
We believe in having fun at work and we organise afterworks and team building activities.
Departamento

Marketing

Ubicaciones

Headquarter

Estado remoto

Remoto híbrido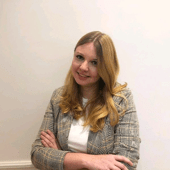 Contacto
Ana Sala
People Manager – People
Valores y cultura
Los valores principales de Cooltra son la pasión, el compromiso y la innovación. Además, de contribuir con la mejora de la calidad del aire en las ciudades, la descongestión del tráfico, así como facilitar alternativas de movilidad más eficientes y sostenibles.

Marketing
·
Headquarter
·
Remoto híbrido
CRM & Retention Manager
Cargando formulario de solicitud
¿Ya trabajas en Cooltra ?
Ayúdanos a encontrar a tu próximo compañero.