IT
·
Headquarter
·
Completamente remoto
Senior Data Analyst
Senior Data Analyst
Do you want to have an impact on society joining the green mobility revolution?
Here at Cooltra, we make sure that more than a million customers can move freely, the leading company in two-wheel mobility in Europe.
Our goal is to transform the mobility inside the cities giving the citizens the best experience possible. Our pillars are sustainable mobility and pollution reduction in the environment.
Data team
We are proud that we have created a safe space where people can learn, grow and, most importantly, have fun. We celebrate our successes and failures and view everything as an opportunity to learn and improve, with no blame attached.
The data team ensures data quality and provides reports and analysis to the overall of the company: Product, Marketing, Operations. Our main goals for this 2023 are:
Create a data warehouse for all the company data considered critical or likely to be analyzed
Look for tools that, supported by the data warehouse, are capable of providing autonomy to the different departments
Functions and Responsibilities
Lead the data team
Take ownership of the end-to-end data journey and pipelines, from data collection, transportation, maintenance and access
Ensure relevant data is centralized into our data warehouse and modeled for solving business challenges
Increase awareness about available data and democratize access to it across the company stakeholders
Work collaboratively across all areas of our business to make the most of our data
Effectively communicate clear recommendations and actionable insight from data to non-technical stakeholders
Develop statistics models to better understand our business and help company growth
Build engaging and interactive visualizations with BI tools
Define and analyze main Cooltra KPIs
Requirements
An advanced degree in a quantitative field such as statistics, math or engineering
At least 5 years of experience as Data Analyst
Programming skills and advanced knowledge of Python
Experience developing analytic models and reporting results
Strong SQL skills
Experience preparing, consolidating and maintaining data
Experience with building and maintaining data pipelines
BI tools expertise
Bonus Points
Good skills to communicate with stakeholders effectively
Knowledge of best practices for a Data Warehouse management
Experience in working with Product Analytics tool (e.g. Mixpanel)
Experience in Mobility, Energy or Automotive industry
Experience in the creation of a Datawarehouse for large volumes of data
Excellent communication skills, both written and spoken, in English
What we offer
50% off on Cooltra services.
Flexible working hours and Friday afternoon free.
Flexible remuneration.
Discounts in many shops and services such as gyms, hotels, car rentals, restaurants, driving schools, etc.

Free training program.
Free coffee and fruit at the office.
Payroll prepayment through Payflow.
Events, parties, afterworks and team building activities
Departamento

IT

Ubicaciones

Headquarter

Estado remoto

Completamente remoto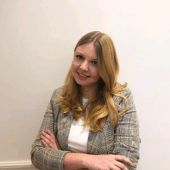 Contacto
Ana Sala
People Generalist – People
Valores y cultura
Los valores principales de Cooltra son la pasión, el compromiso y la innovación. Además, de contribuir con la mejora de la calidad del aire en las ciudades, la descongestión del tráfico, así como facilitar alternativas de movilidad más eficientes y sostenibles.

IT
·
Headquarter
·
Completamente remoto
Senior Data Analyst
Cargando formulario de solicitud
¿Ya trabajas en Cooltra ?
Ayúdanos a encontrar a tu próximo compañero.